Spave's Chief Marketing and Digital Officer Sarah York was recently featured as a guest writer for CUNA News, writing about the shifting market demographics financial institutions face as millennials begin to outnumber baby boomers.
As the industry is on the precipice of an estimated $30 trillion wealth transfer from baby boomers to millennials, York writes that financial institutions must be cognizant of the need to meet younger generations of members where they are — specifically, on digital platforms.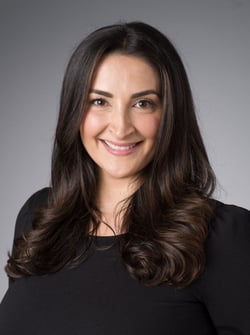 York points to Spave's own consumer research, in which millennials and Generation Z said:
Show me you know me … and make me trust you.
I know what I want, and I want it now.
Whatever you do, do not make me work for it.
I want to know that I am making a difference.
York writes that those market insights have clear, actionable takeaways for financial institutions as it pertains to younger members:
We need to provide simple and relevant financial tools to attract and engage this new generation of members AND serve a greater purpose.
A recent study featured in Forbes shared these consumers are four to six times more likely to purchase, protect, and champion purpose-driven companies—citing 70% of Gen Z + millennials believe a brand should have a purpose they personally believe in.
The mandate is clear: Younger generations expect their financial institutions to engage them through digital-yet-simple financial tools while also offering a sense of contributing to the greater good.

As the first and only all-in-one financial wholeness app that focuses on giving and inspiring social good, Spave is exactly the kind of feature younger generations are seeking from financial institutions. Click here to find out more about how Spave can help your financial institution in this endeavor.

Read more on this topic from York in this CUNA News article.
About Spave
Spave® is a woman-founded fintech company designed to empower personal financial independence and charitable giving through its mobile solution. Founded in 2016 and acquired by Reseda Group, a wholly owned Credit Union Service Organization of Michigan State University Federal Credit Union, Spave's proprietary technology platform and process solves challenges with balancing spending, saving, and giving habits for consumers (particularly millennials) using cutting-edge mobile technology. It is designed for users, by users, to help financial institutions and nonprofits better engage with their constituents (customers, contributors, and community). More information is available at the Spave website. Version 2.0 of the Spave app is now available for download on the iOS App Store or on Google Play.
Press Contact
Spave Marketing & PR
Get more from Spave
Subscribe to our newsletter